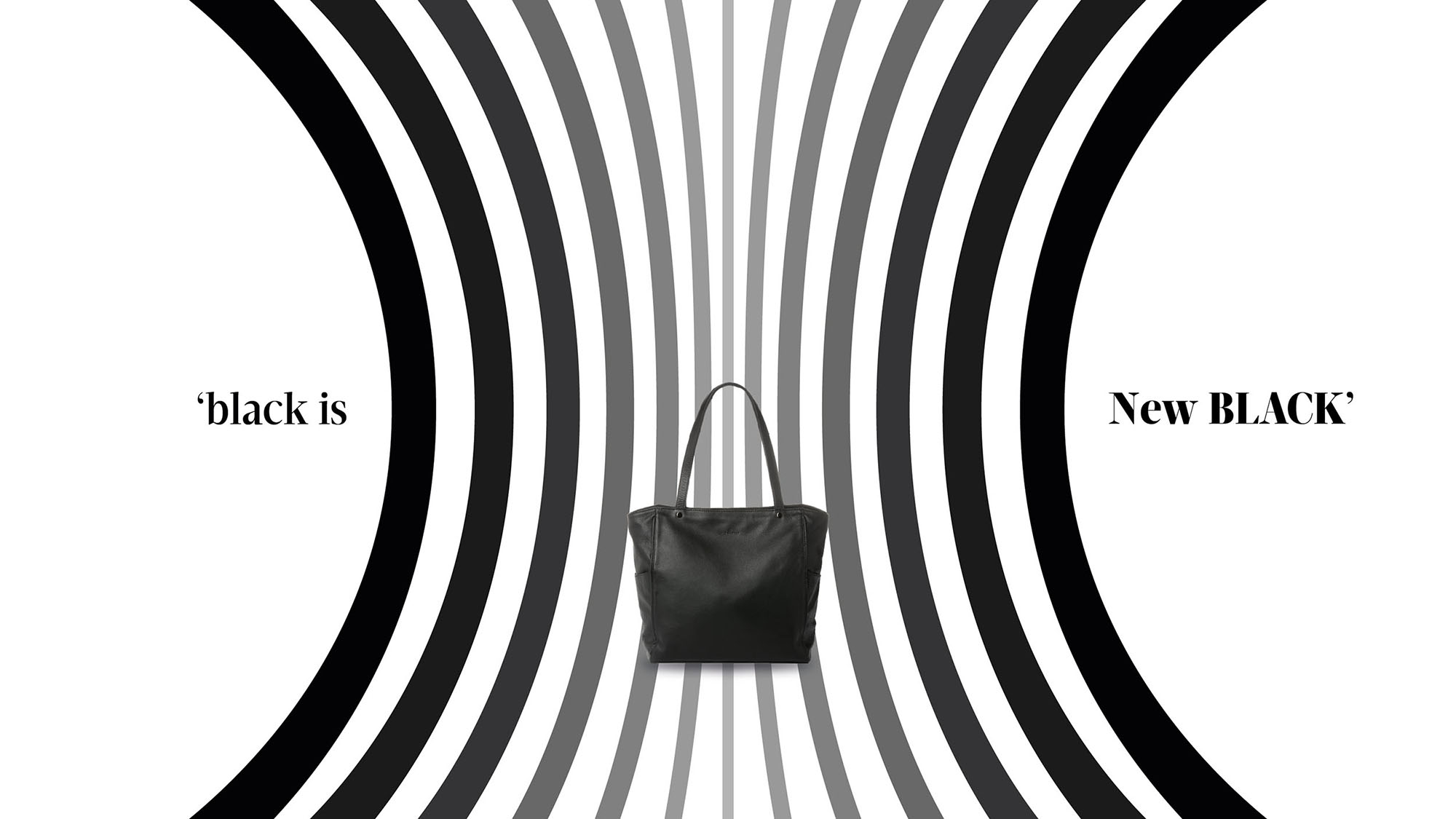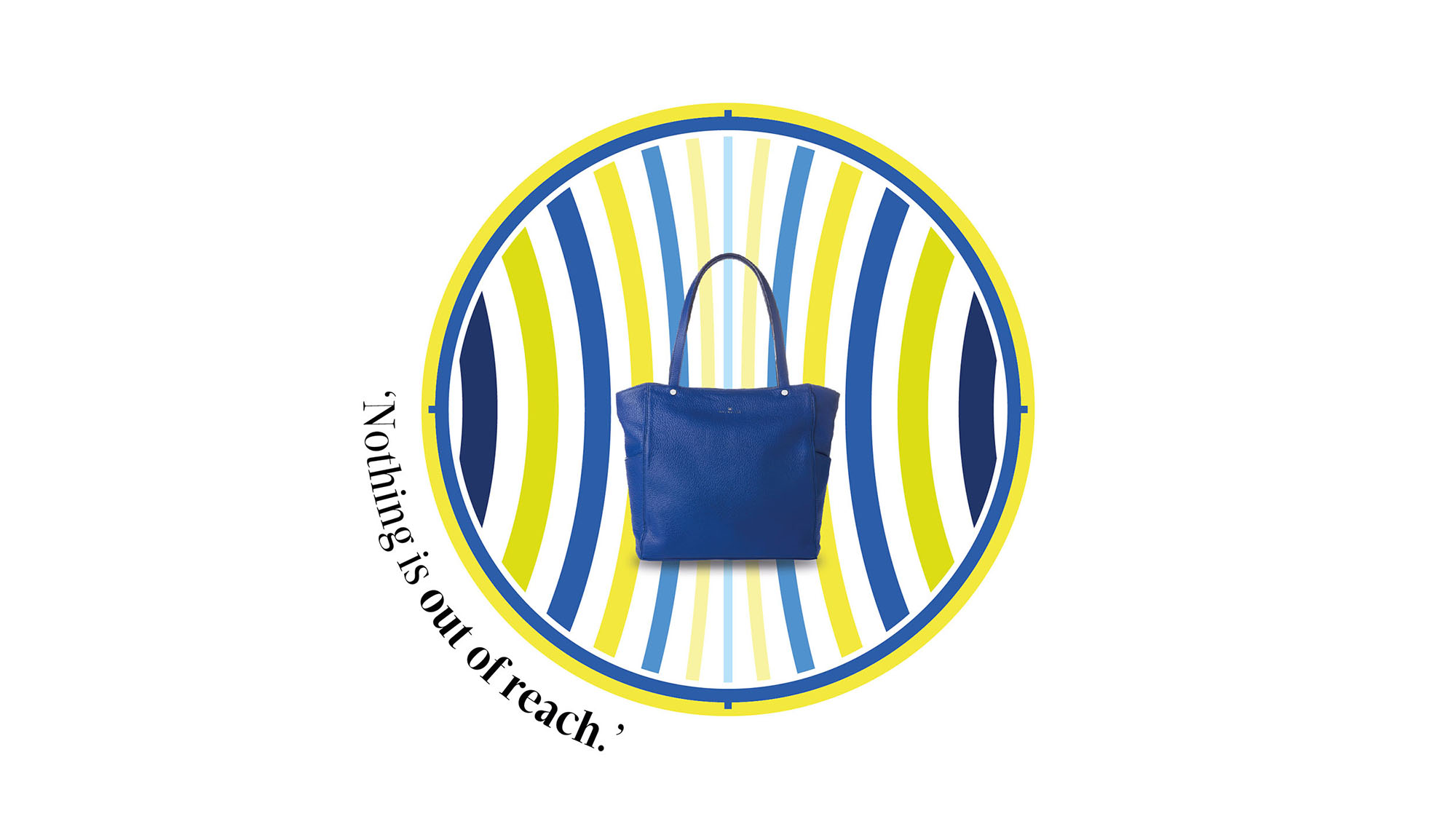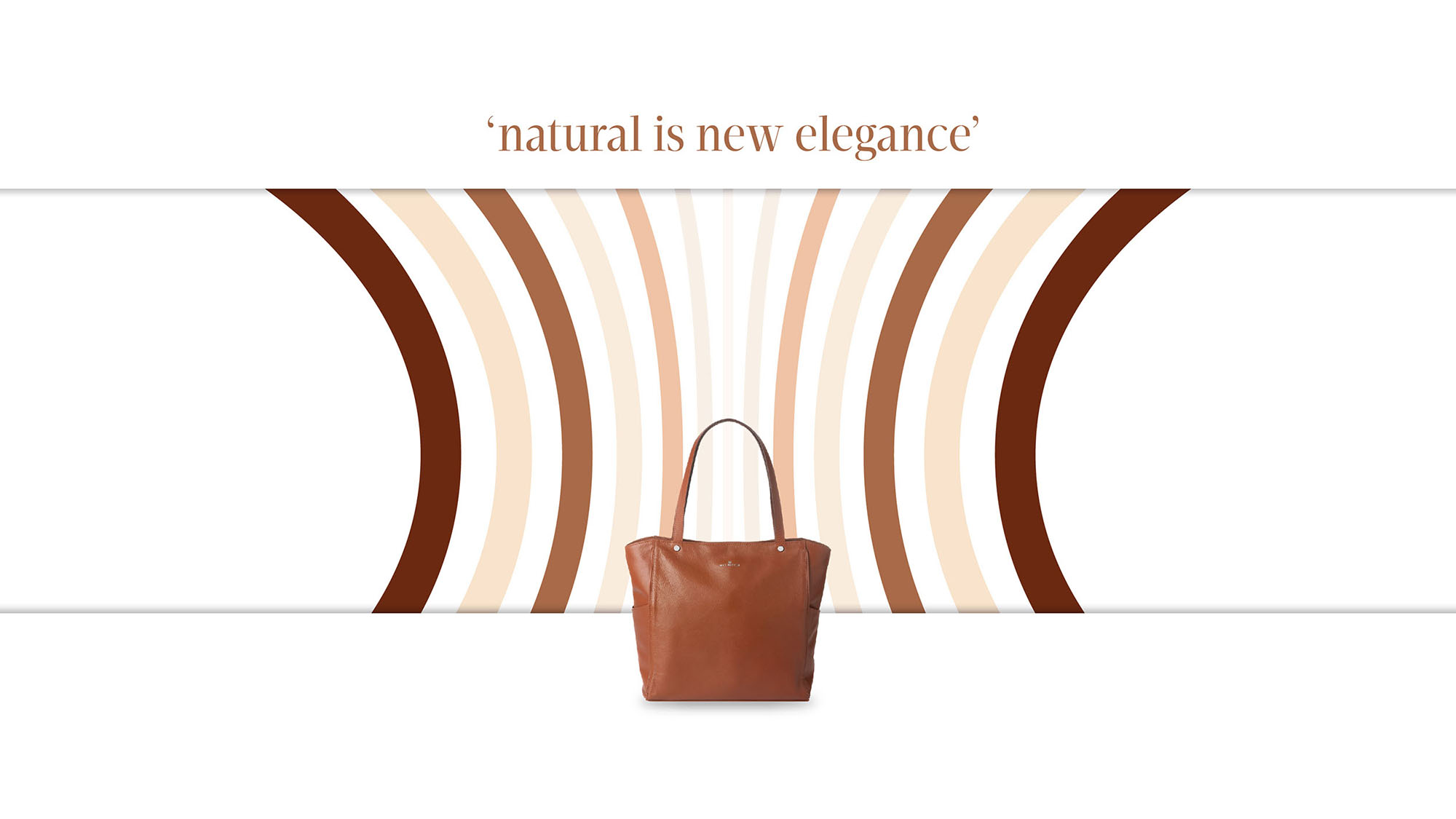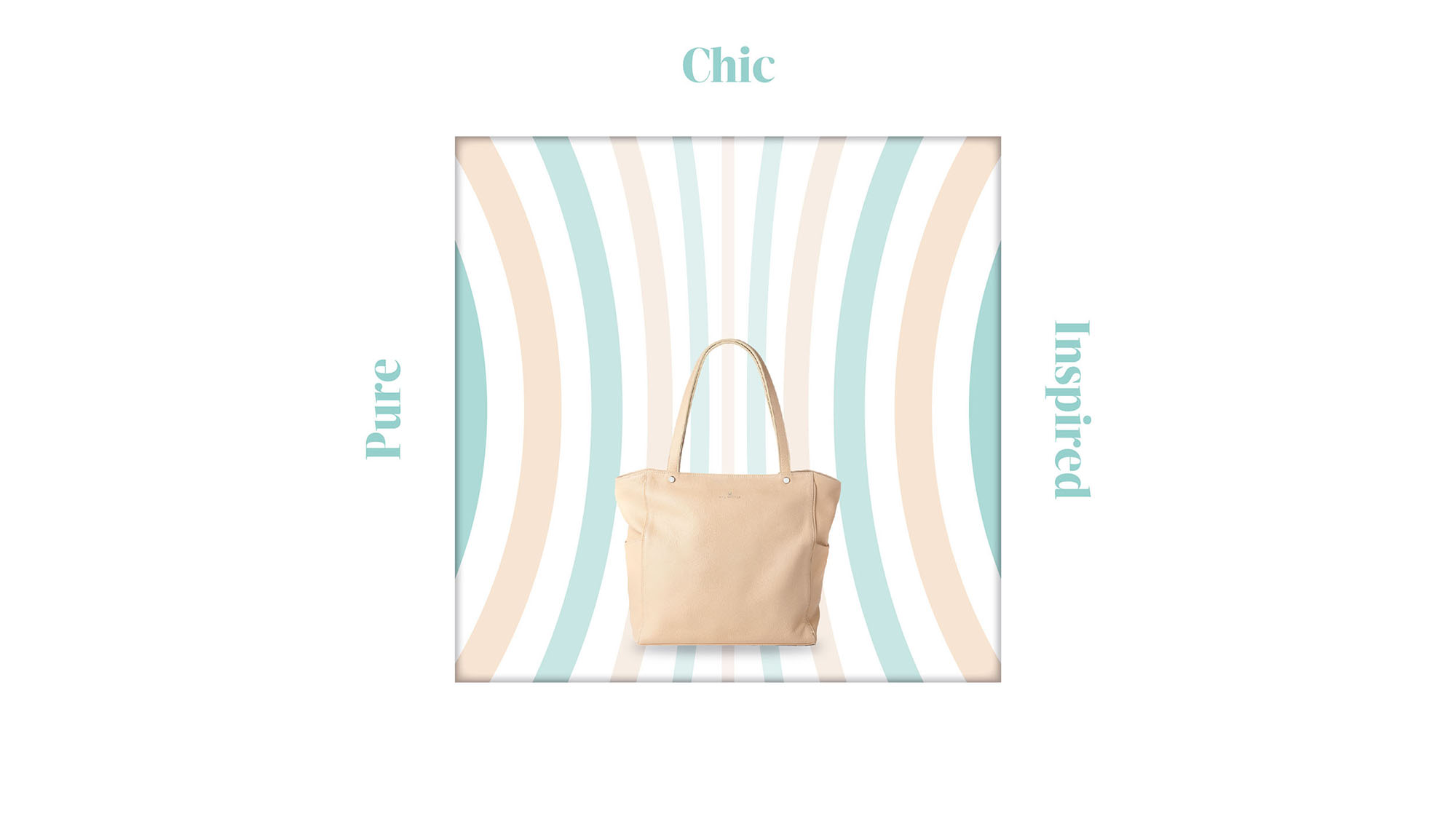 JAXSEN MINIMAL TOTE BAG
"no worry, no missing"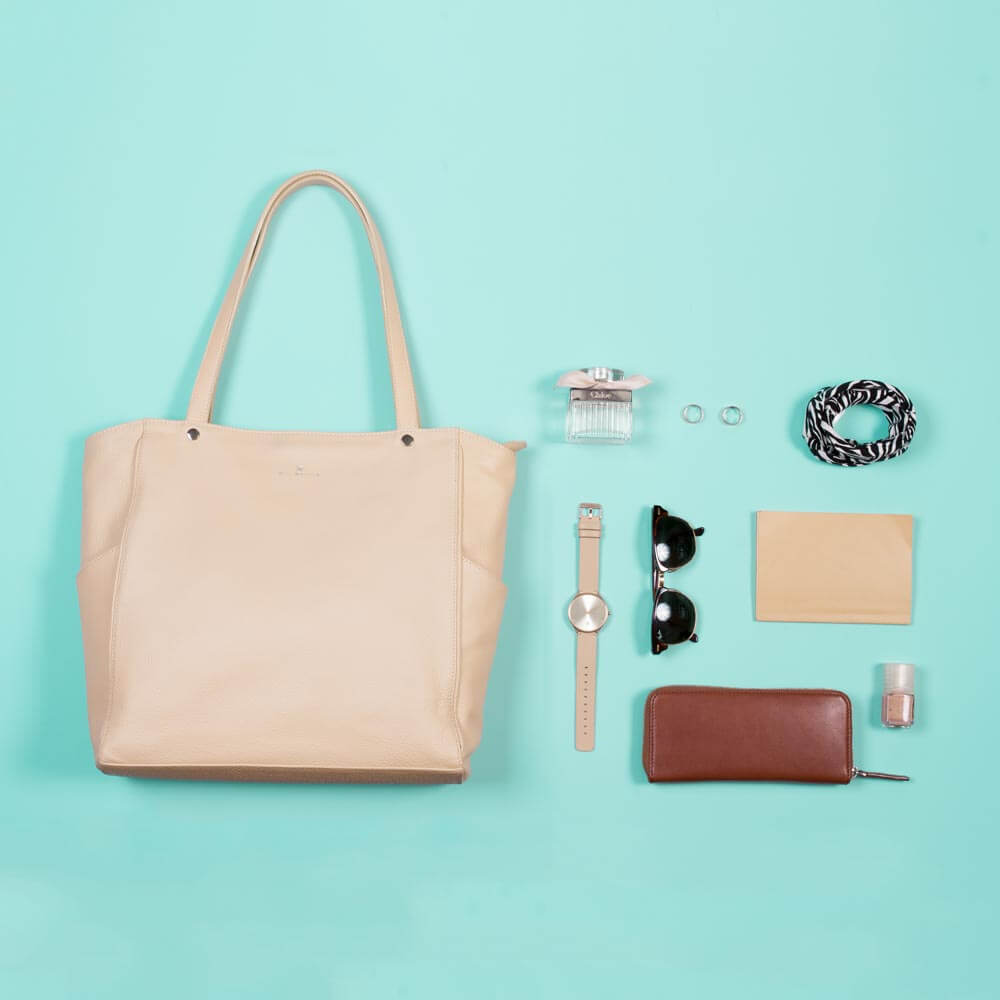 What is JAXSEN Tote bag?
Jaxsen is a minimal tote bag designed to fit your urban life. You can carry all thing in one bag to enjoy your activities all day. The exterior is simple but unique by minimise exterior design and maximise in function. We designed to show the texture of the skin as much as possible. So that take fully leather patches to keep the strength of itself.
It also take into account the use of both male and female, are designed for special functionalities, such as adding inner zipper pocket for female so that they can keep personal things (smartphone, lipstick, powder, etc.) or to add compartment for pens and notebook for male.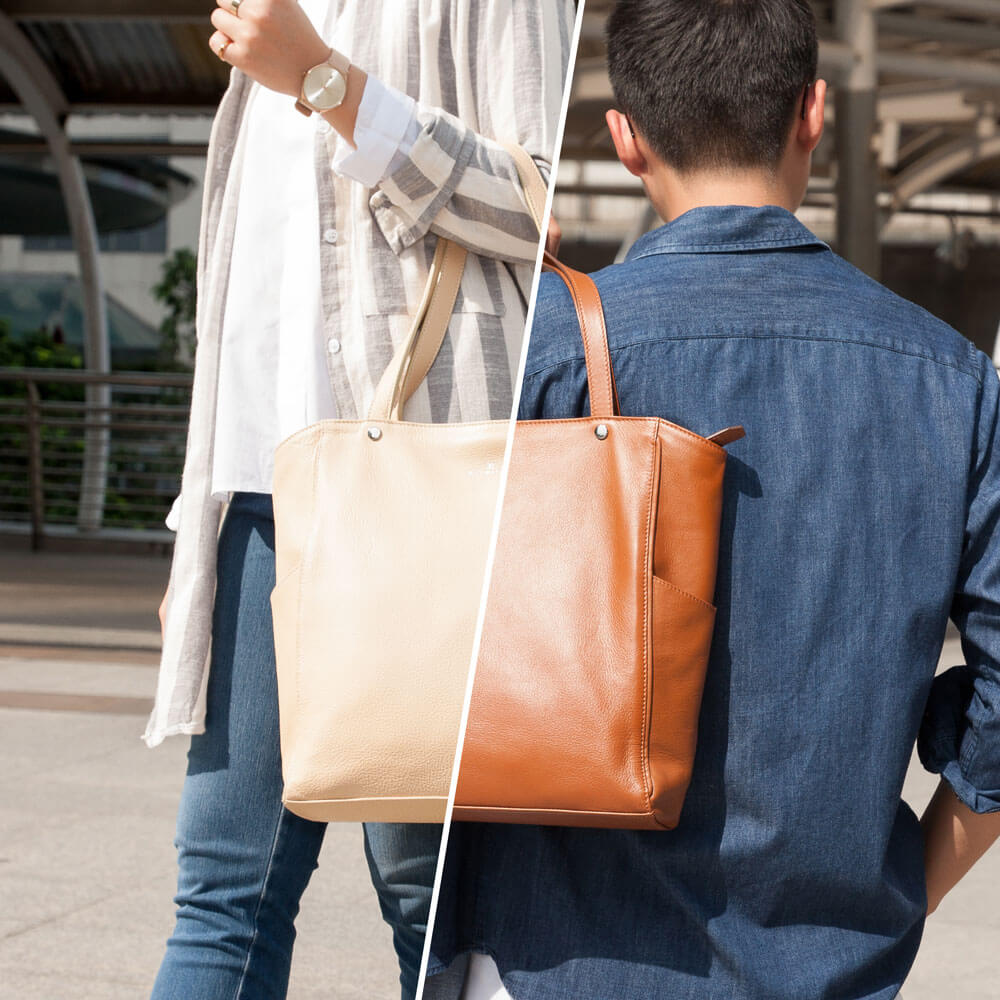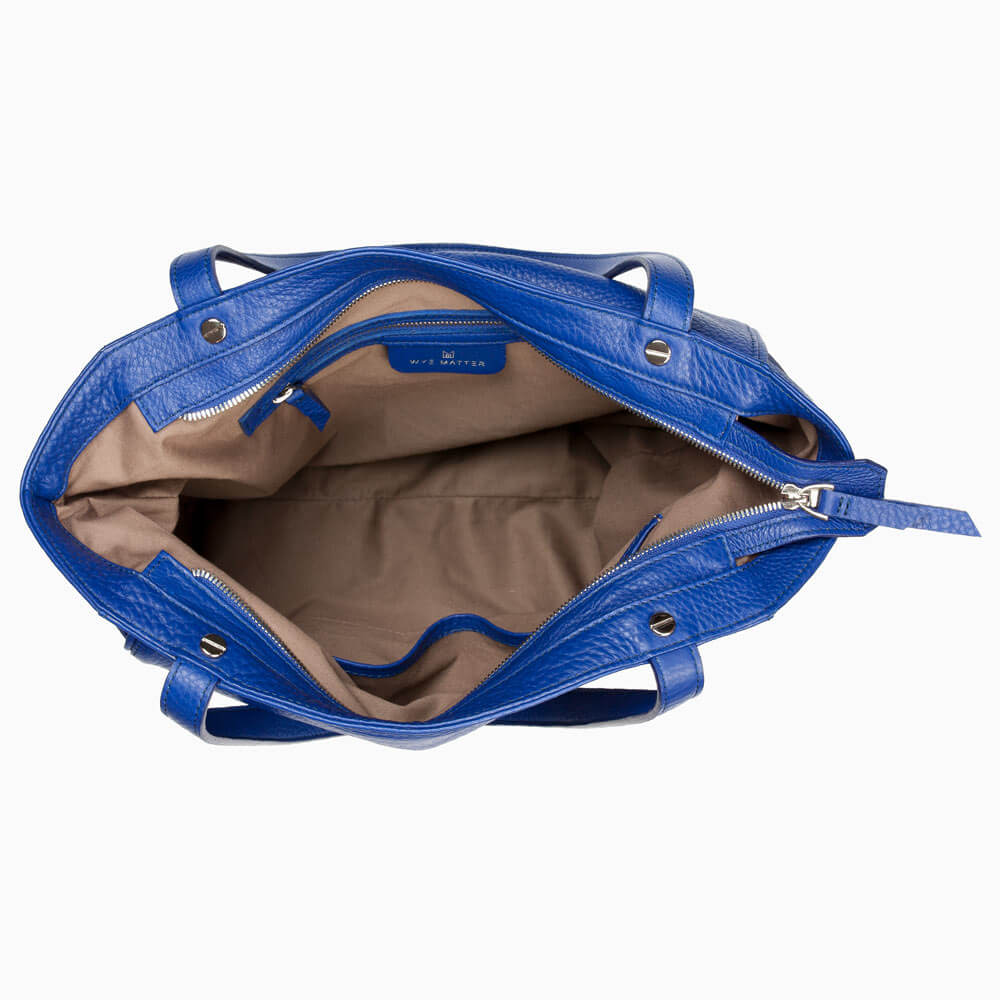 Main Compartment
To design Jaxsen minimal tote bag, concerning to the customers who normally carry many belongings. So we add internal zip pocket, together with flexible organised compartment pocket.
We selected lining cloth which made from soft canvas, not too harsh. It is hardly to worn out and wash out. We pay attention to selective lining because of friendly experience for user.
Back Compartment
We've studied different types of users. We created another zipper pocket on back side for function of small compartment of pens and notebook. These small compartment was hem around with piece of leather for strength. Also zip puller is smooth as well.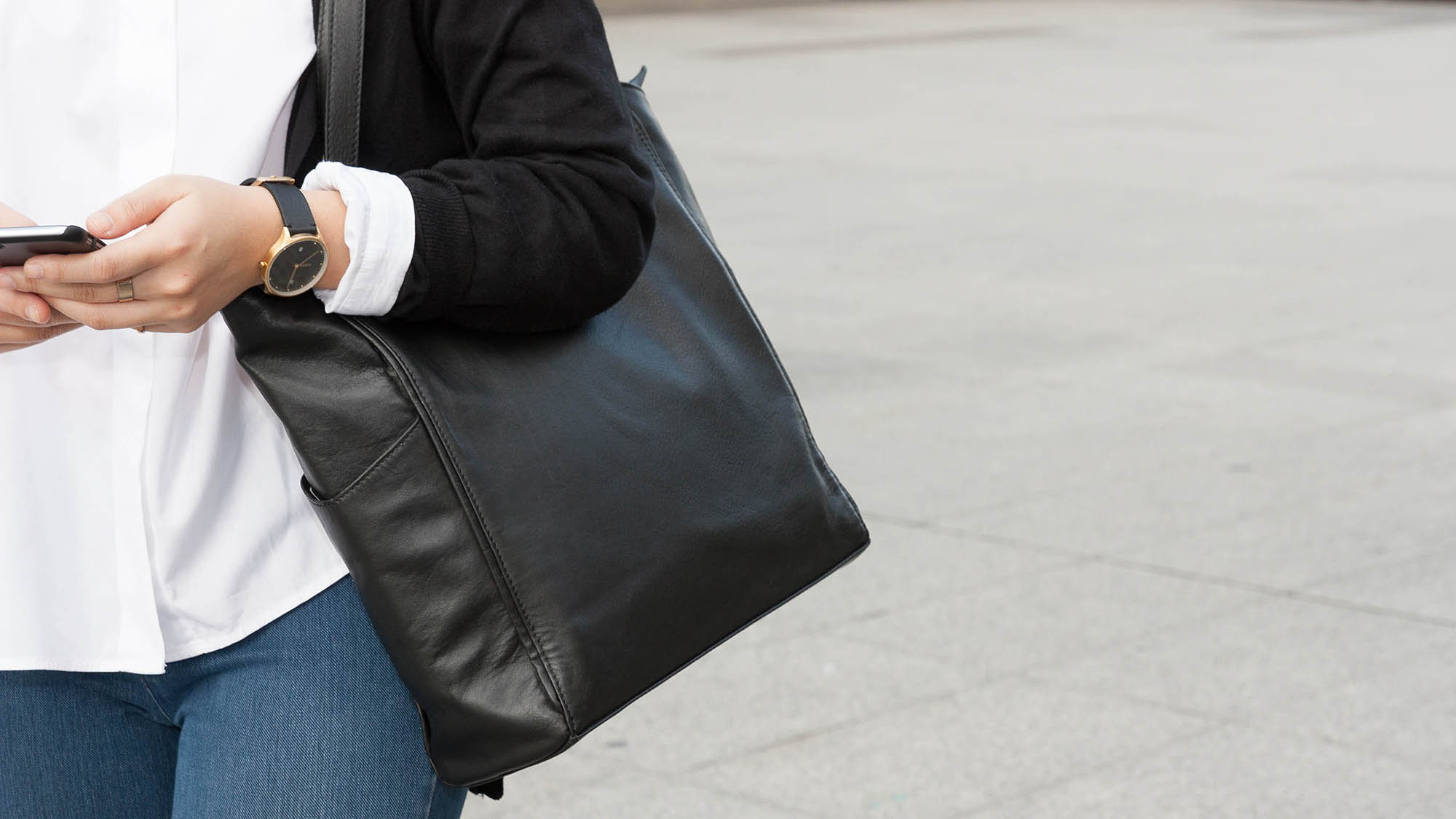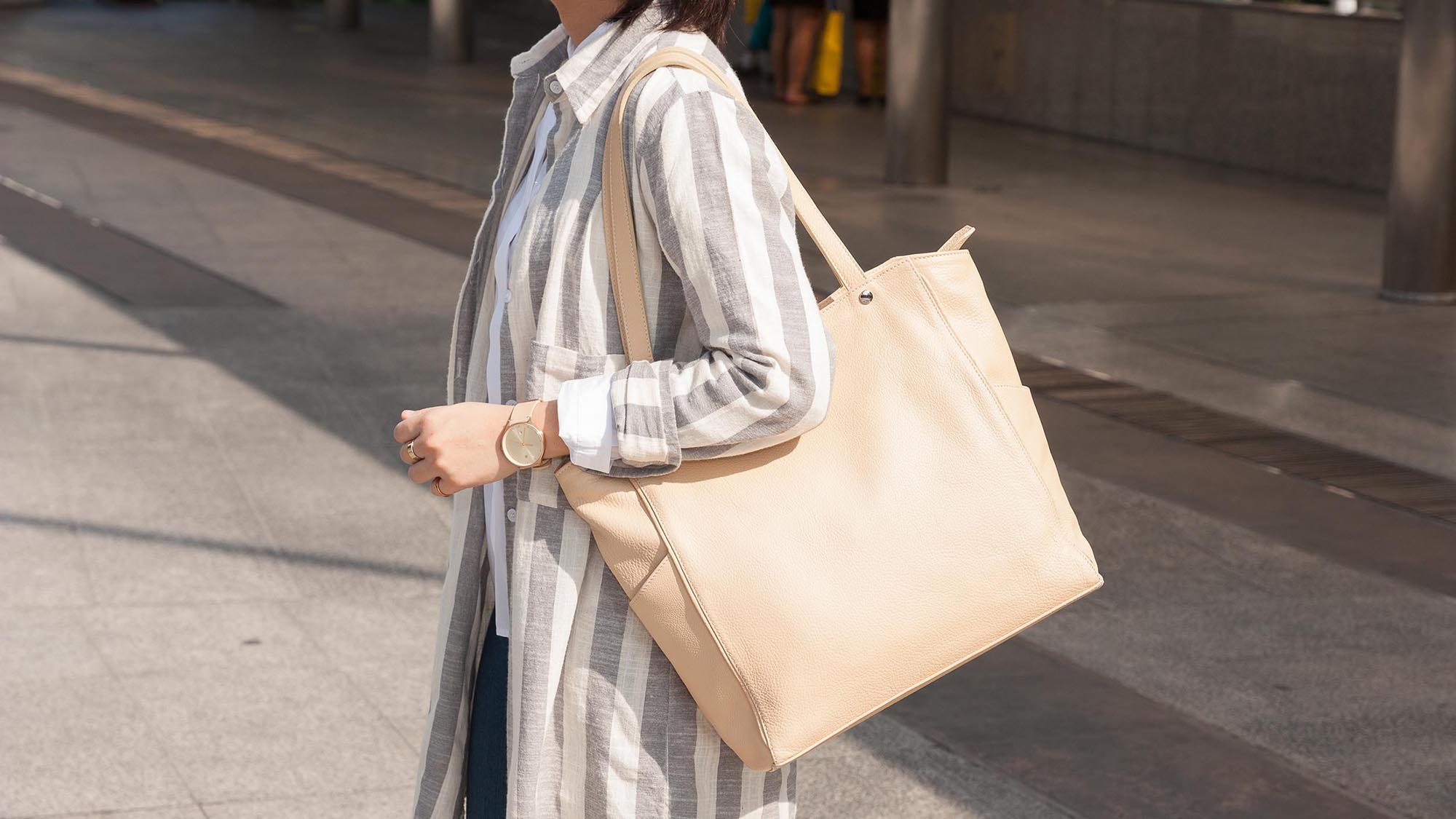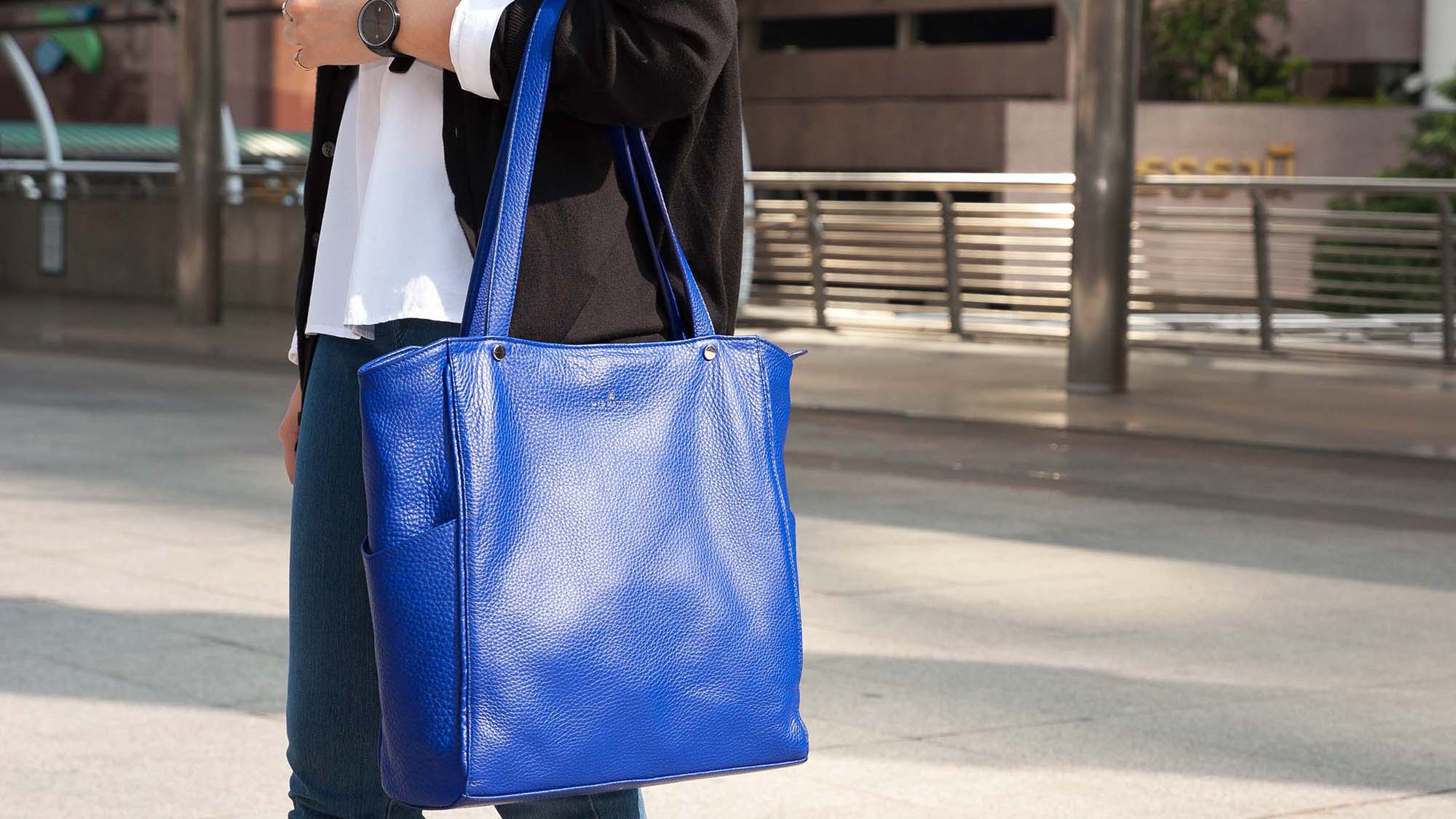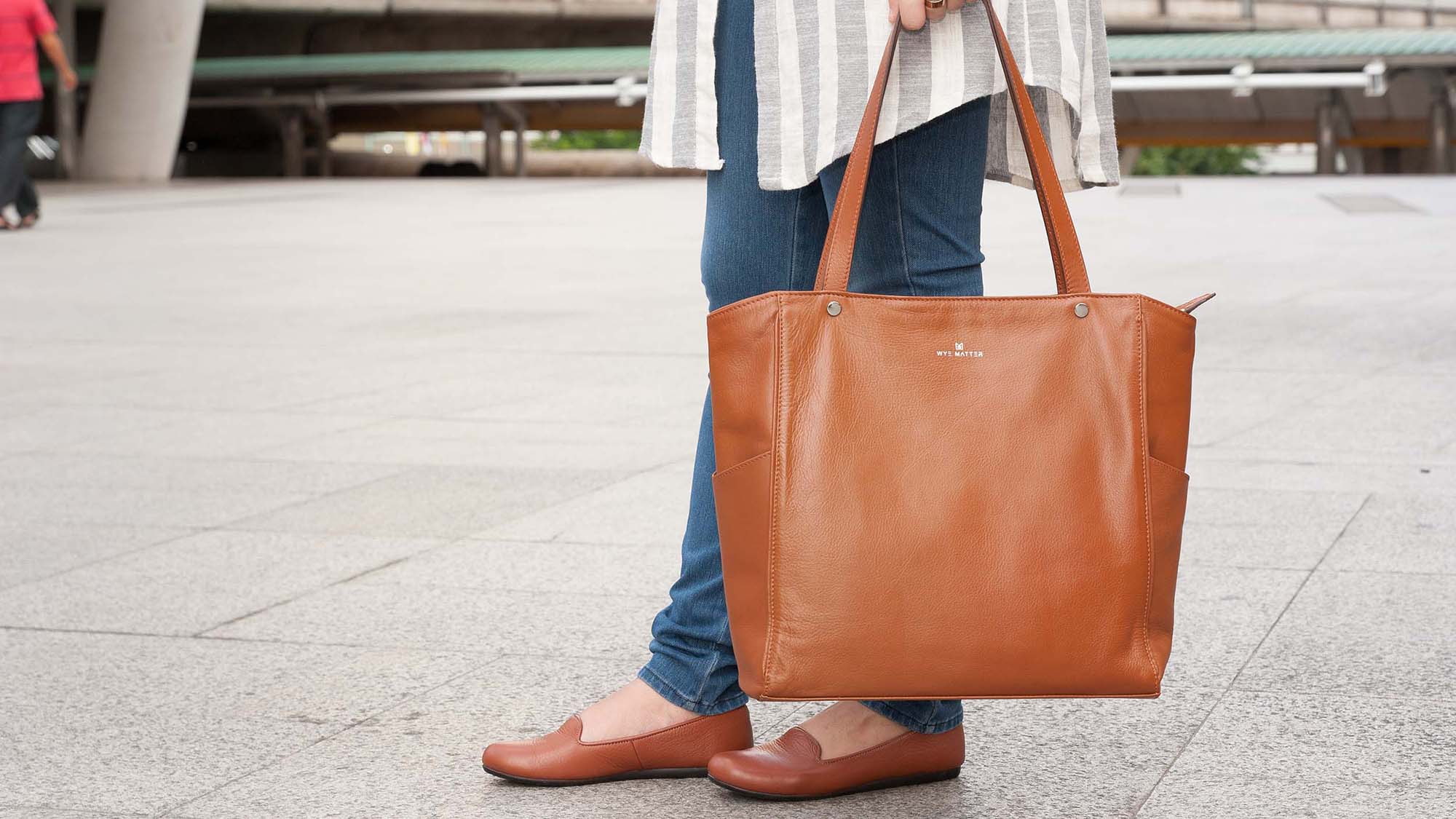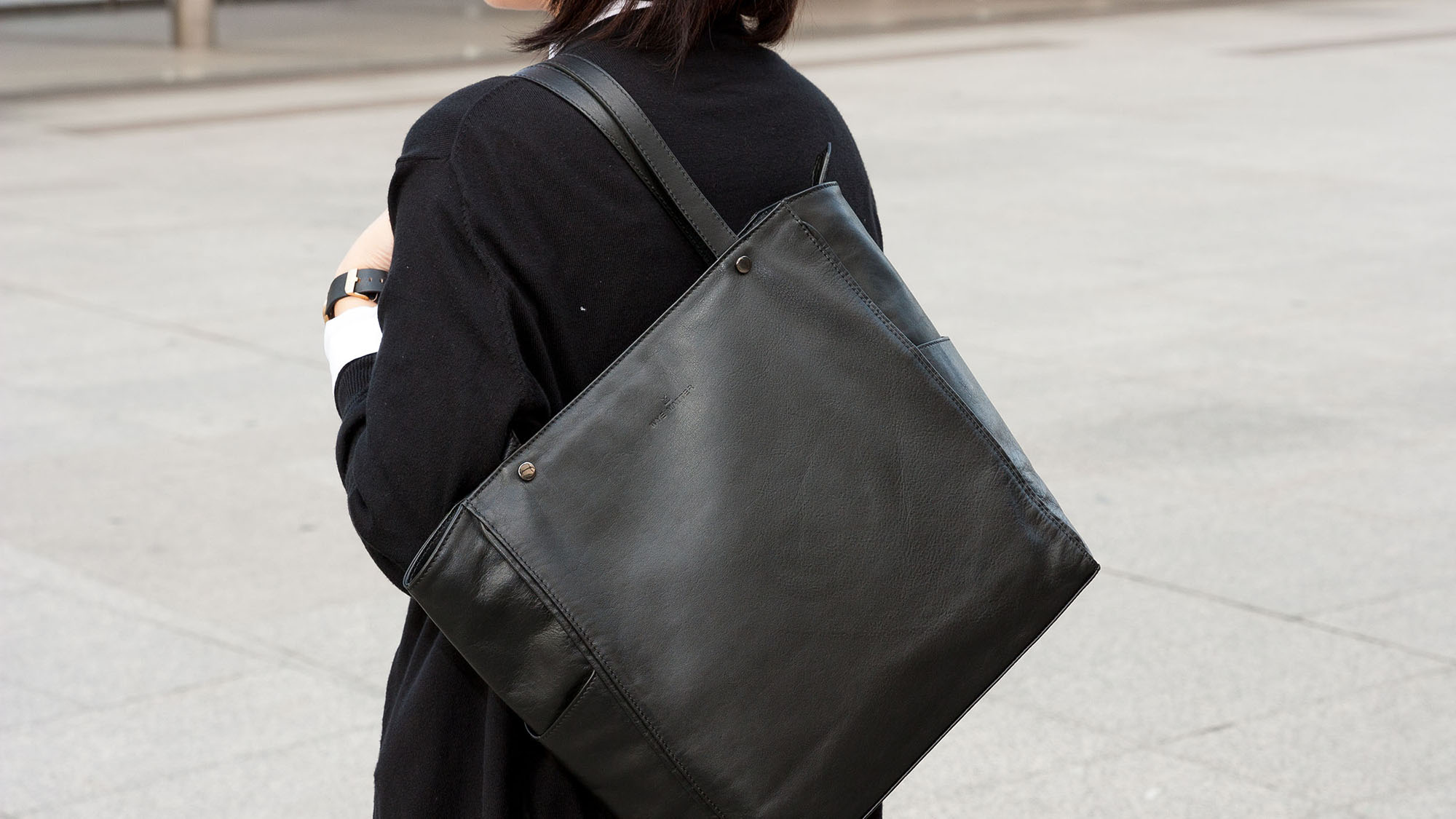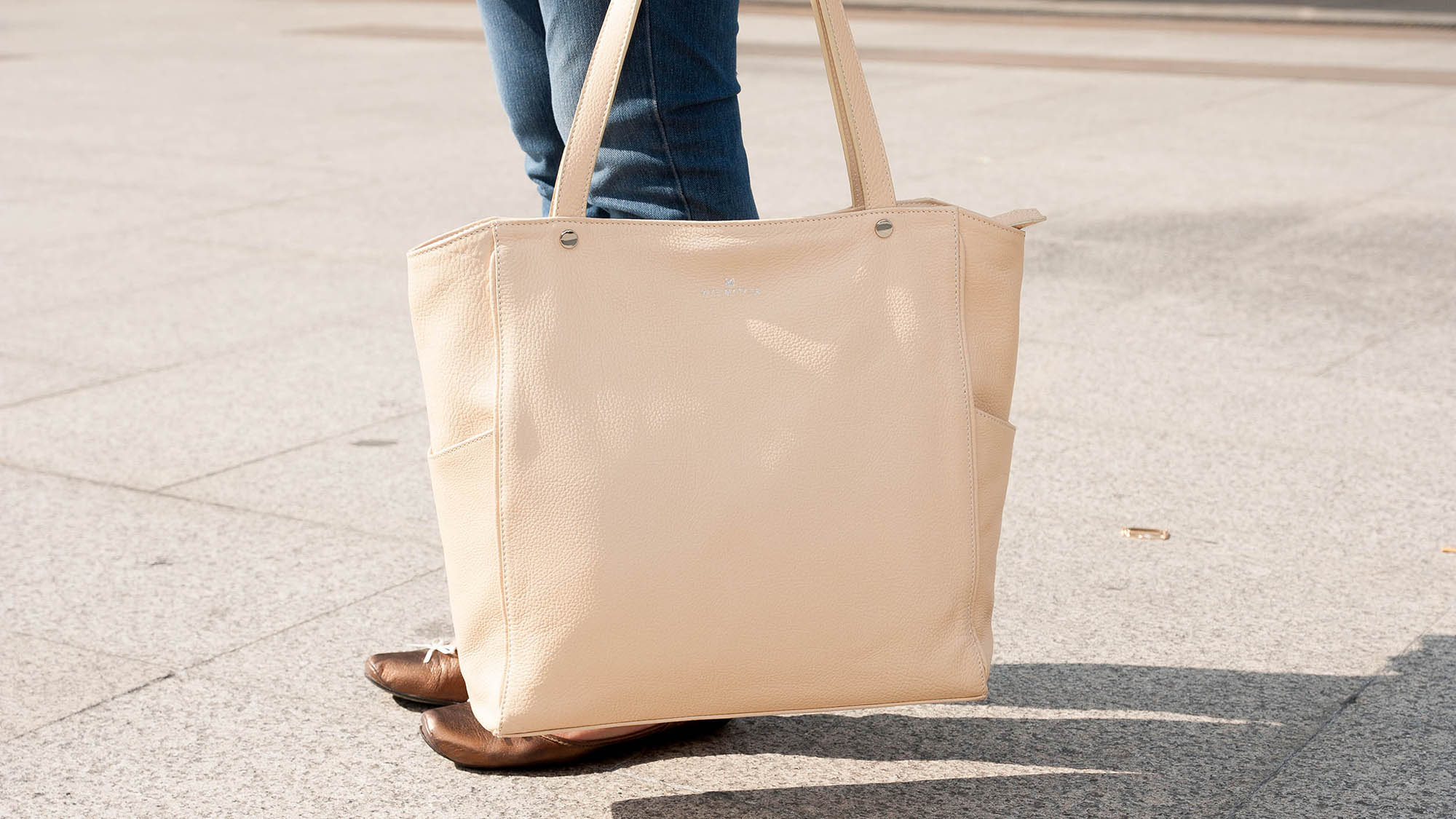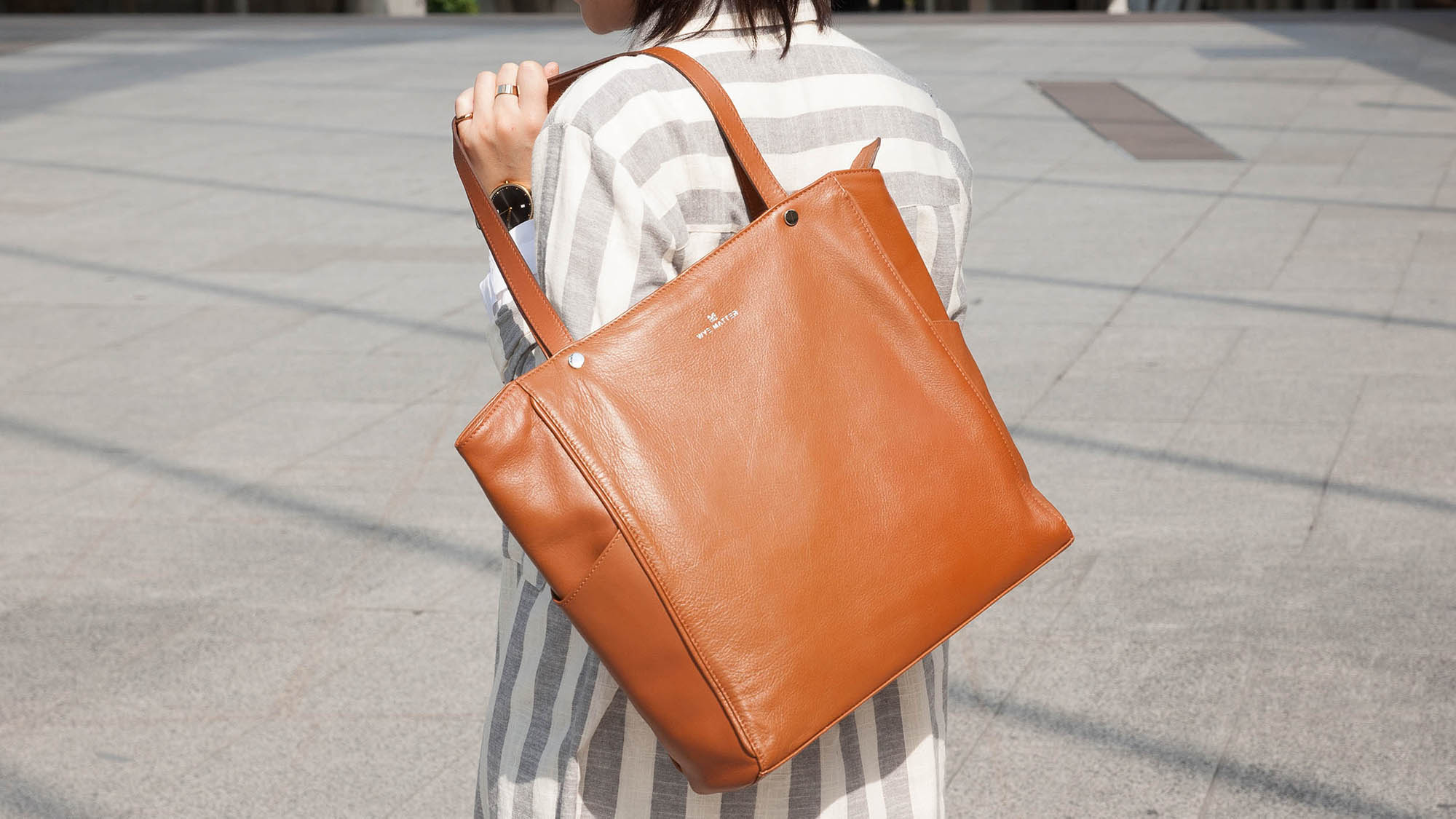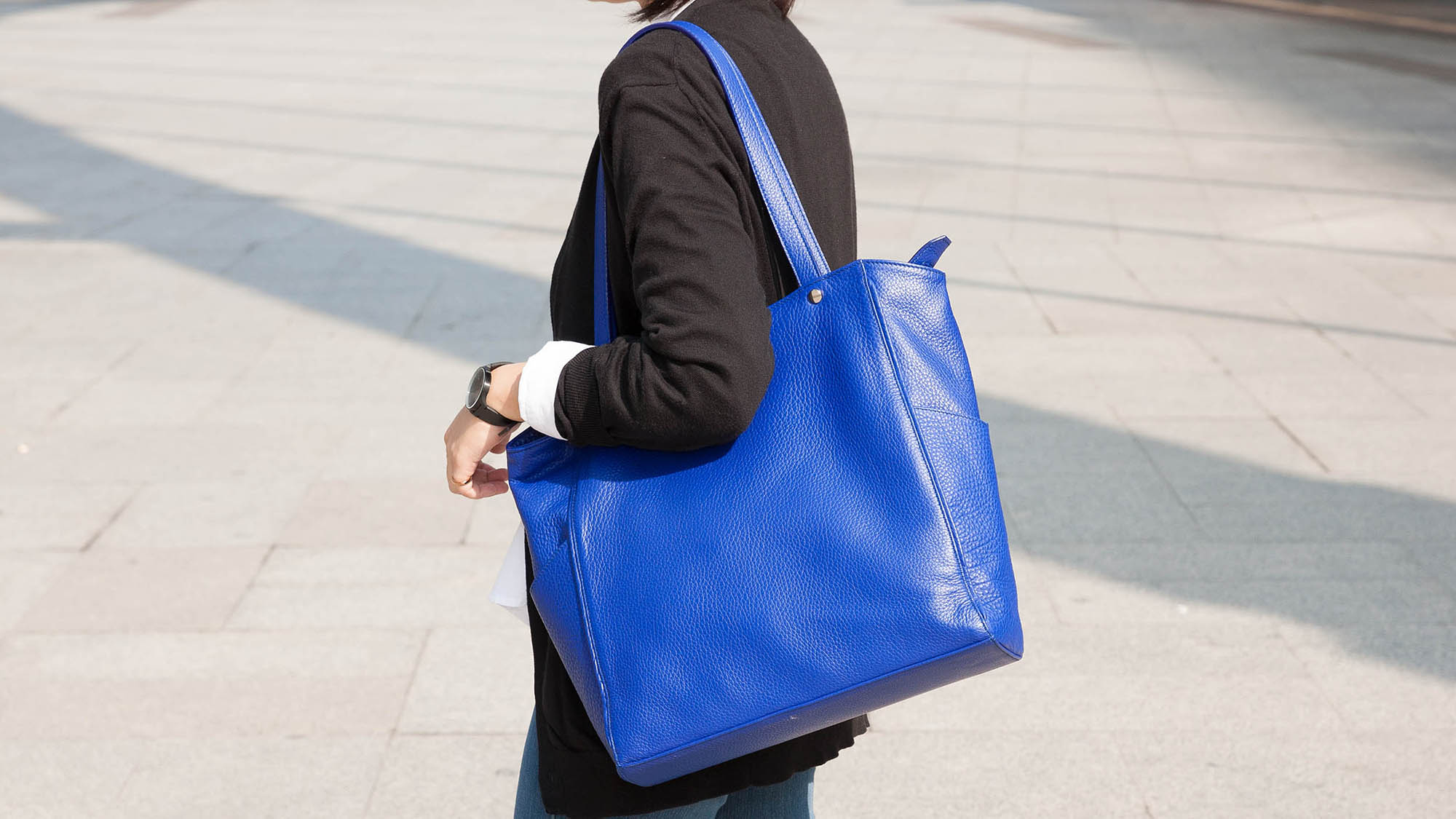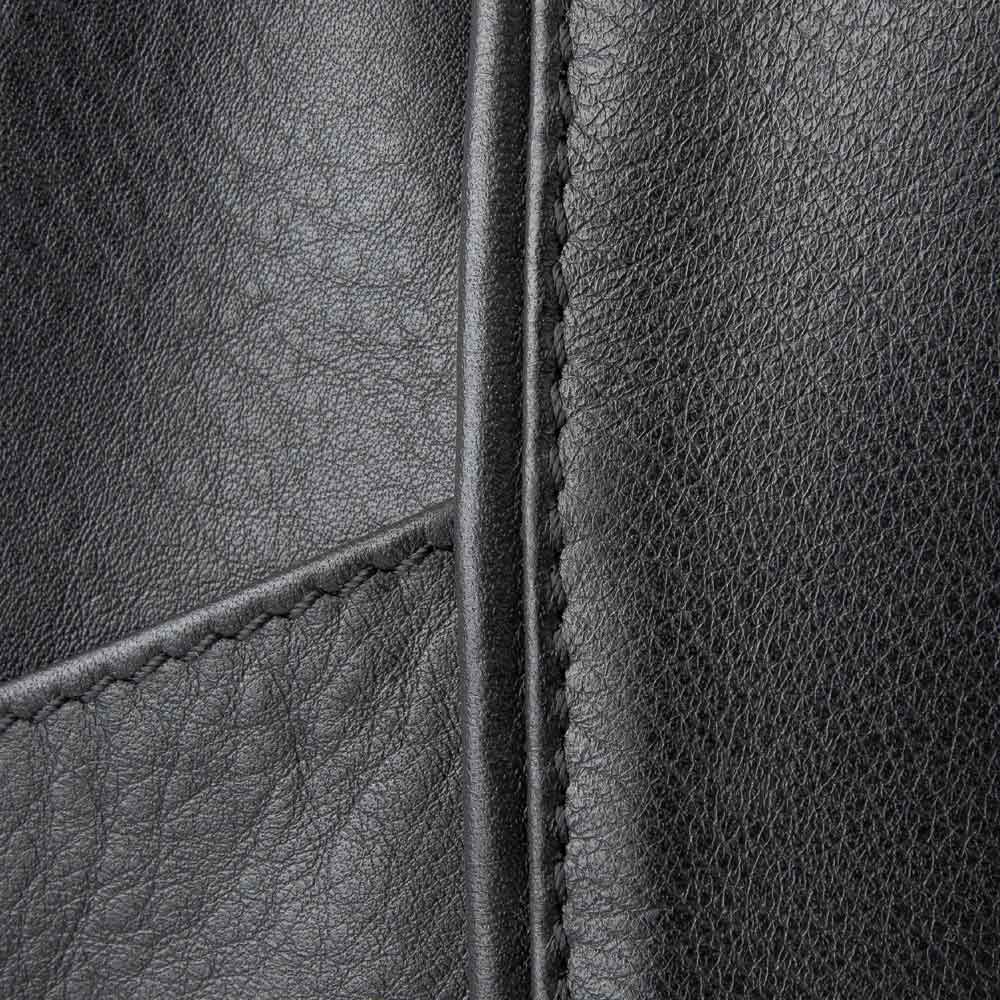 Genuine Leather
The fascination of genuine leather is natural, physically good and durable. So we only select to use only natural premium leather for our products. As the selected leathers are made from animal skins, there normally have natural wrinkles and scars. So this is particularly design to guarantee that it made from natural materials.
Design
In addition to consideration of product users, we have to think about the elements and meaning to represent brand identity such as we made zipper puller by using slope of symbol brand, even the curve of edging both side pockets also come from idea of logo brand.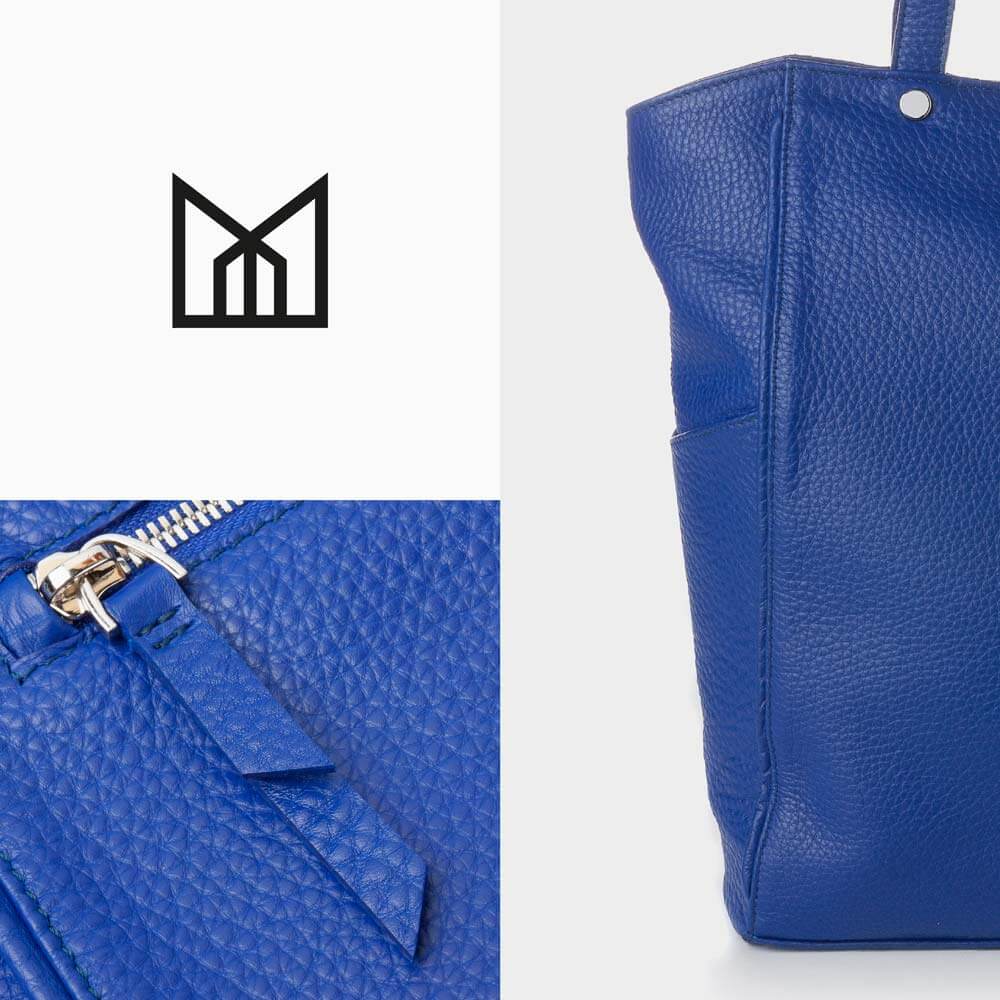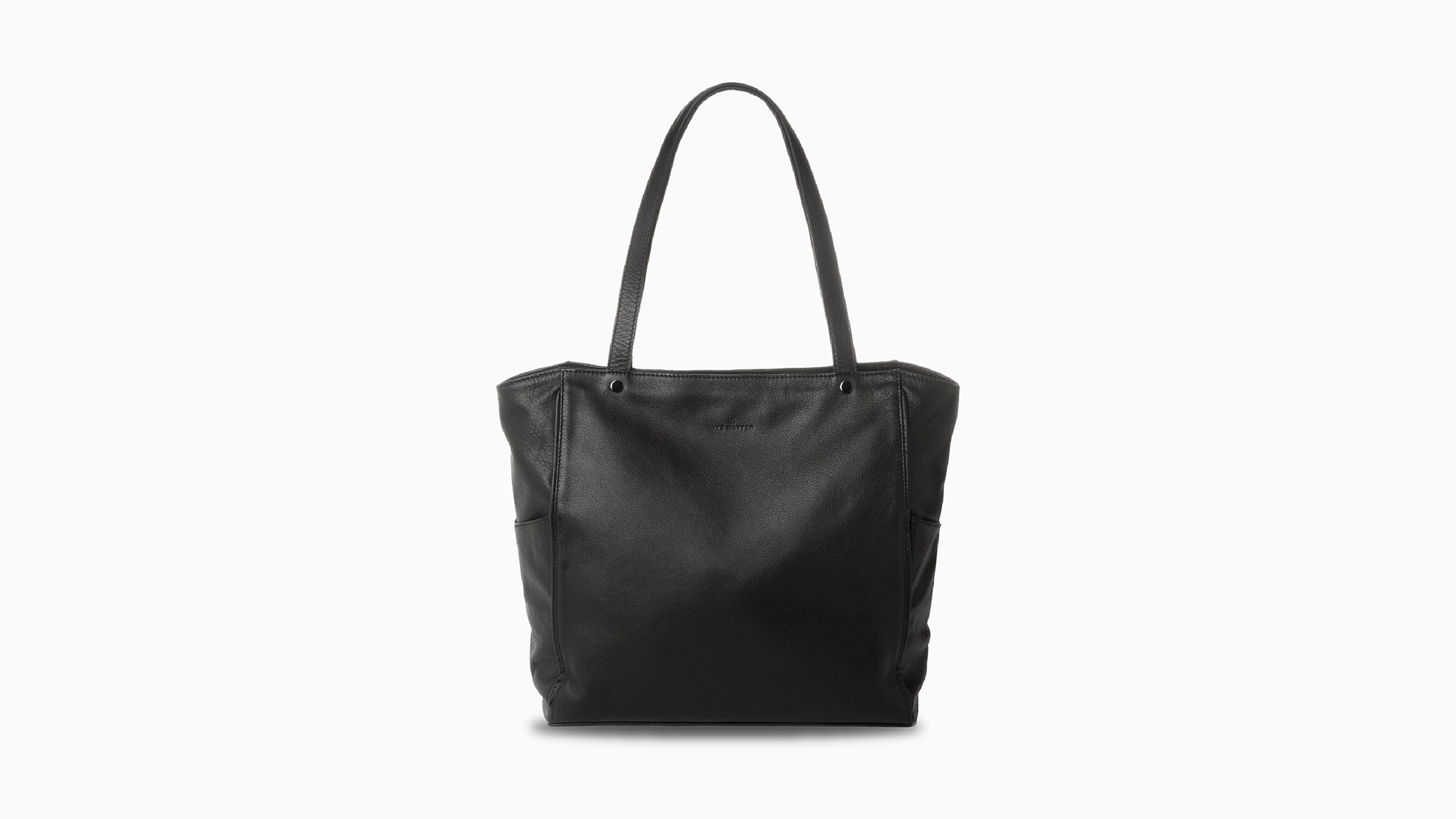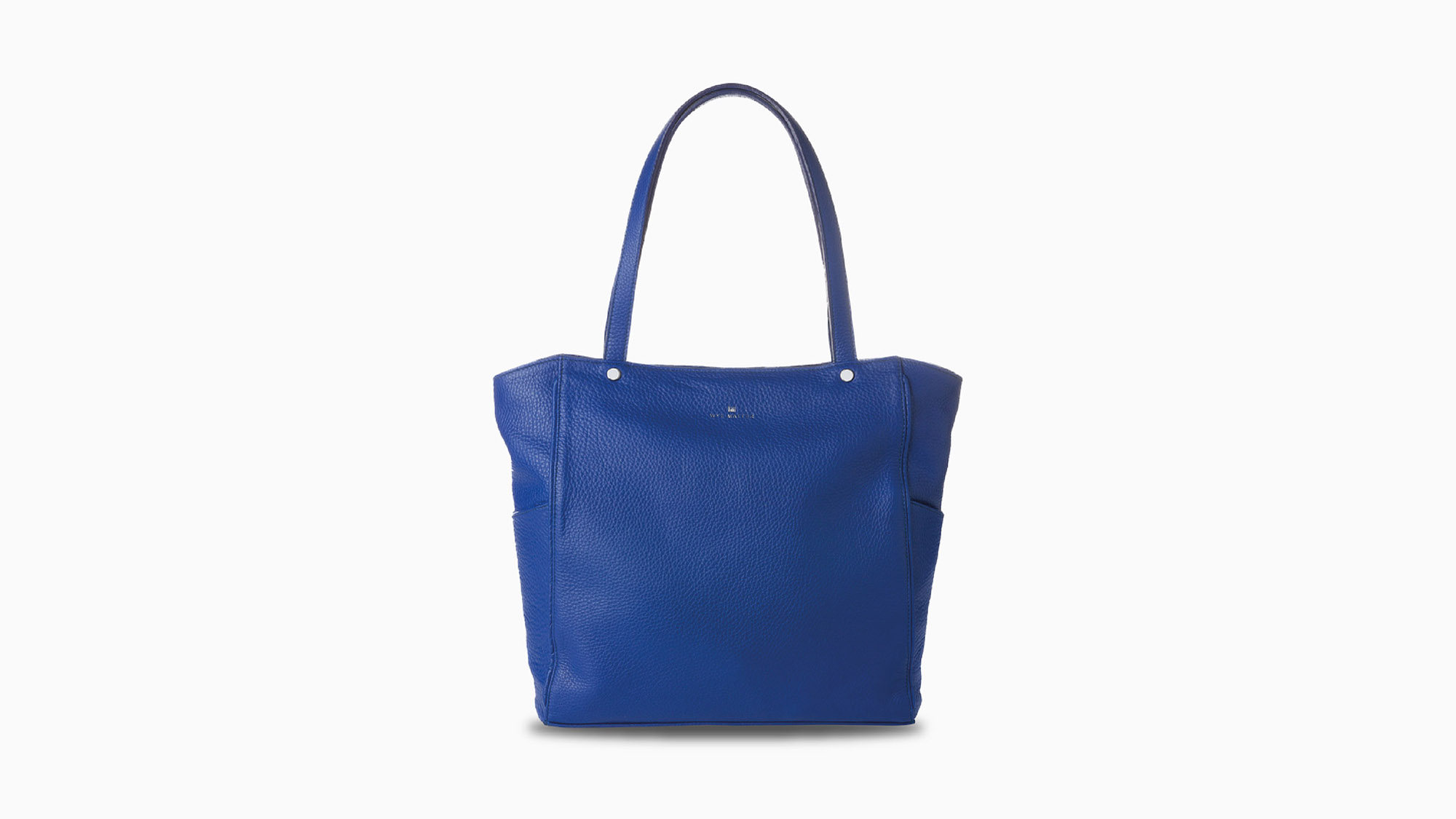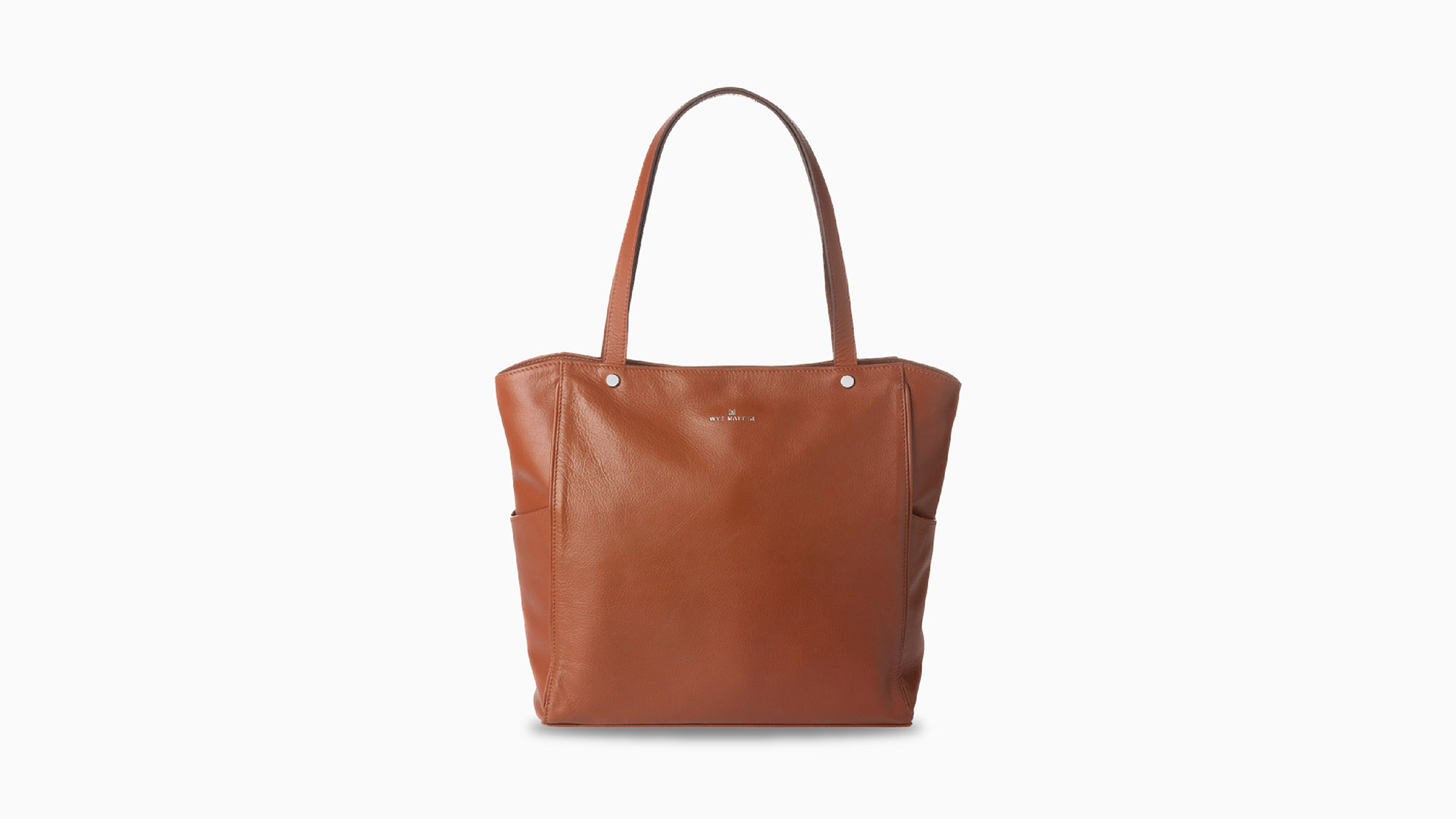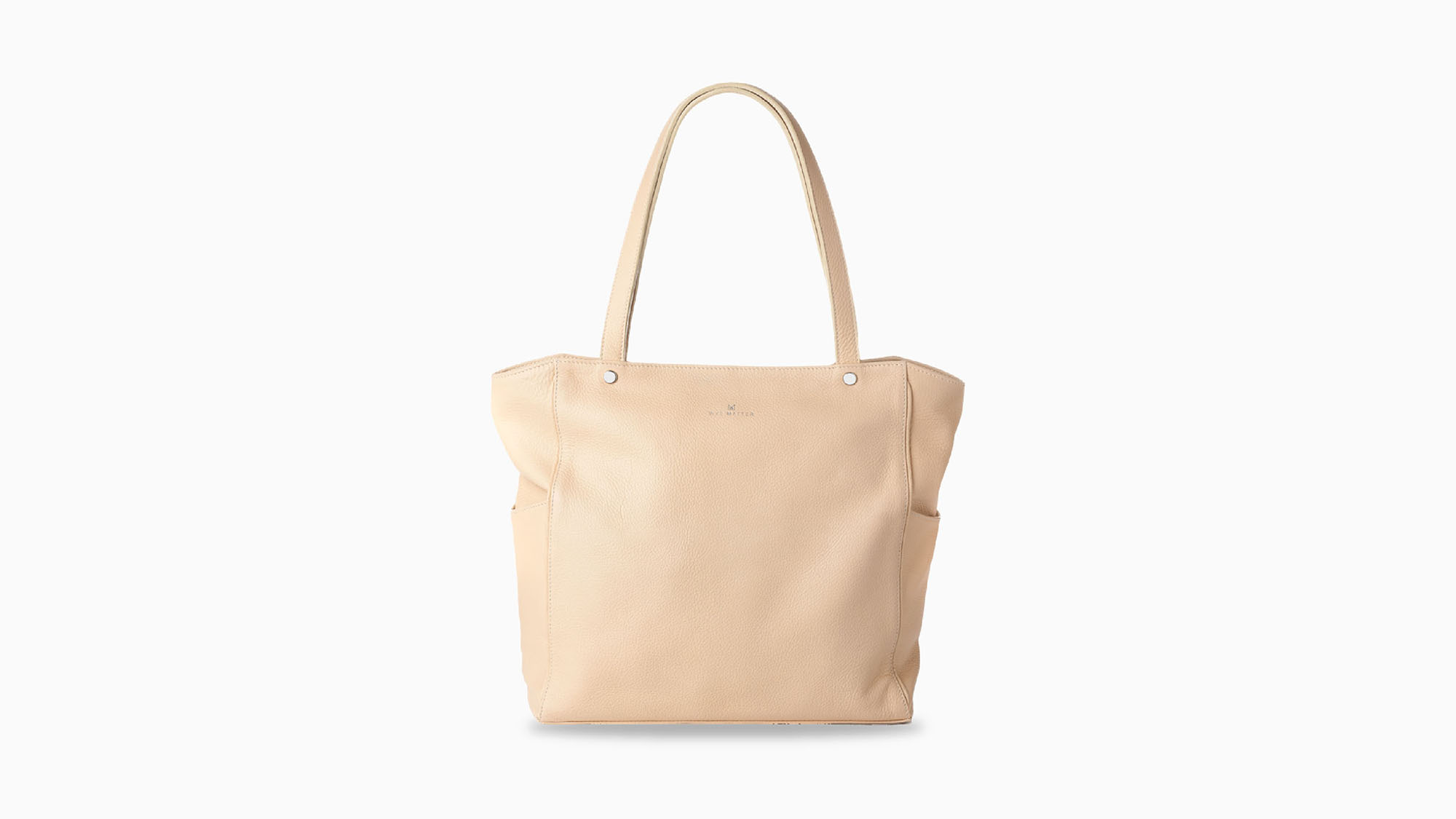 Available Colors
Jaxsen tote bag available 4 colors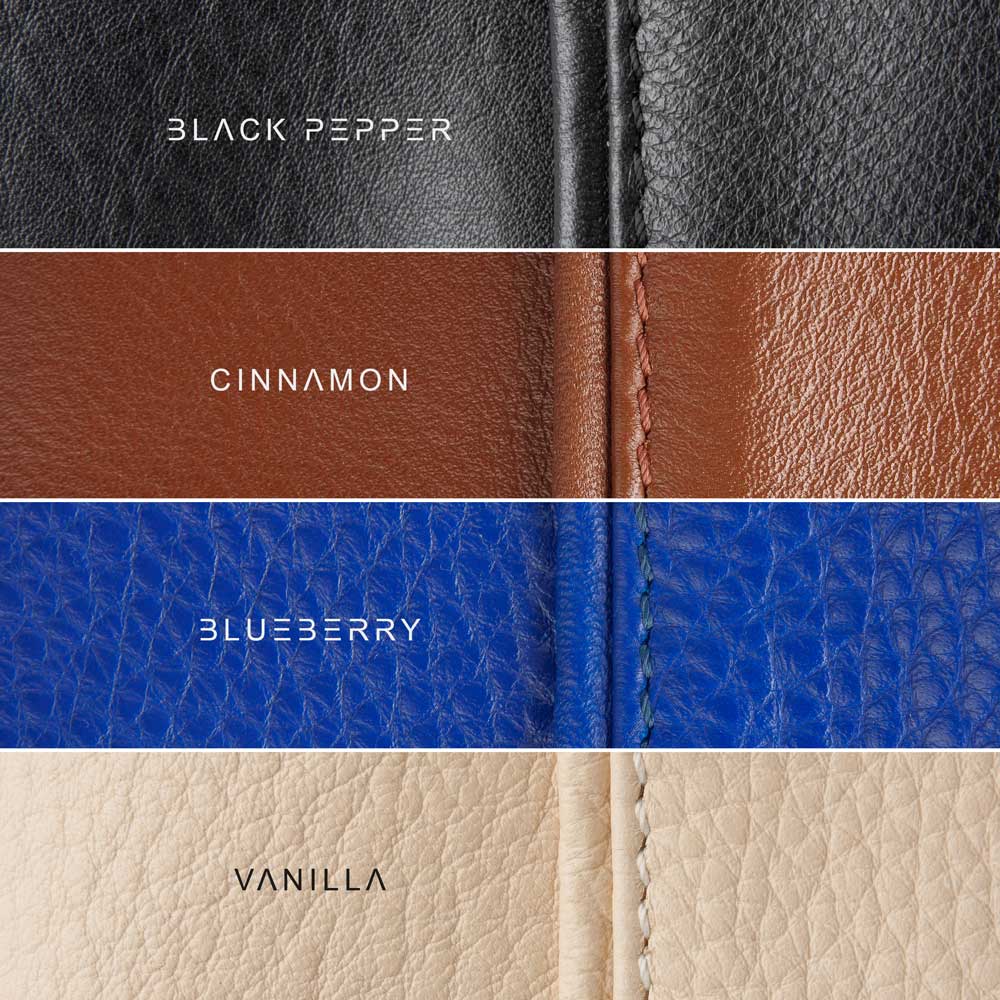 Dimensions & Weight
Width: 42 cm.
height: 33 cm.
Dept: 10cm.
Handle drop: 26cm.
Weight: 700 g.
Who are suitable with Jaxsen minimal tote bag?
Jaxsen minimal tote bag has approximately capacity of 8.7 litres which is suitable for who love to carry many belongings such as personal belongings, folder, documents, notebook, pen, laptop, tablet, etc. into one bag.
Besides, it provide flexibility as well for who love travel abroad with many things to carry at that time  because there are internal function with organised compartment.